As this season of waiting and expectancy comes to a close, we remember again the birth of our Lord, and the wonderful fact that peace is not simply coming. . .
it is here!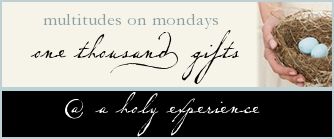 Continuing my gratitude list. . .
661. time to create Christmas gifts
662. playing Apples to Apples
663. dark chocolate covered cherries from Trader Joe's
664. Trader Joe's in general (their kale, granola, and cherry chocolate chip soy ice cream have quickly become staples :)
665. red and white Christmas Eve pajamas
666.
Middle Sister and Youngest Sister awake early Christmas morning, chatting while they waited for the sun to rise
667.
the smell of brisket in the oven
668. sisters' creativity and beautifully made gifts
669. a loom from my parents (this one, something I had seen in August and have been dreaming of ever since)
670. The Light, Love, and Life that arrived here on earth so very long ago, a gift that both brought and continues to bring peace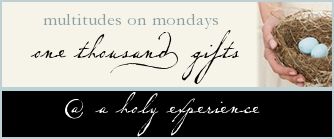 Peace to you~ Megan