This weekend my mom, dad, sisters, and I traveled across our state to attend a wedding. While in the area we were able to see friends and visit a magical children's museum.
Sharing a little bit about the weekend by way of my gratitude list. . .
171. Driving trips
172. Clear roads
173. Bridges
174. Frozen rivers
175. Window balconies
176. Old houses. . .
177. Turned into more
178. Kaleidoscopes
179. Whimsical staircases
180. "Real" pretend stores
181. Silhouettes
182. Moving sculptures
183. Playing "Spoons" but using straws instead
184. Not-too-wrinkled outfits
185. Joyful occasions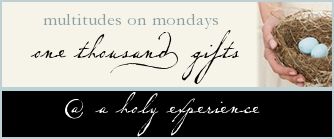 May your week be full of joy~ Megan